I saw
this post
on Pinterest and read where it could be done with salt dough. Negative. While you can use a cookie cutter to cut out a tree from salt dough, it does not look near as good as the ceramic one shown. I had already decided to give the trees as gifts to grandparents. So I headed to Wal-Mart this morning (yep on Christmas Eve, yikes!) to find something to replace the salt dough creation.
I found Sculpey. It's as easy as clay (hey, I think I have a new saying) and doesn't require a kiln. We made a total of 10 ornaments (2 kids, 2 sets of grandparents, 2 great-grandmothers, plus 2 for our own tree).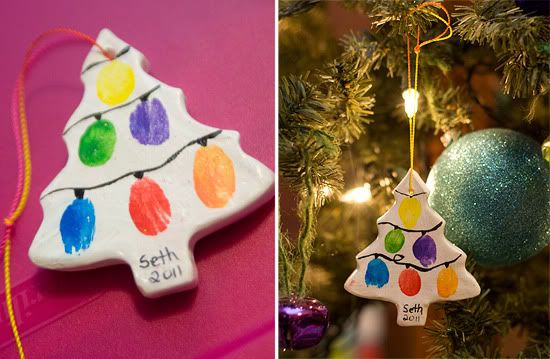 We have done so many other activities and the kids even made a new friend today. But there's no way I'm taking the time to post all the photos I'd love to share. It's time for me to hit the sack with a book I won in a Dirty Santa game, "Redeeming Love." This will be the first novel I've "read" since 12th grade "Pride and Prejudice." Only this time I won't be using Cliff's Notes.