I have a separate blog for our
adoption and family happenings
. This post is worthy to be in both blogs.
If you are new to my blog, I am selling paper bead necklaces to raise money for our adoption.
Necklaces are long and can be worn single, doubled or tripled.
These beads are made in Uganda by women who formerly turned to prostitution as a means of income.
Katie Davis
heads up a bead group with women from the Karamajong tribe. Each week she drives them to the city where they deposit half of their earnings in a savings account. The other half is enough for them to live on. If Katie finds out they are reverting back to old habits, they are no longer allowed to work for her. She also leads a Bible study with these women. It's a great story of honorable work, and redemption. The profits raised from bead sales here in the States goes back to Katie's organization,
Amazima
and provides school tuition and food to children in her area, some of which are from the Karamajong http://www.blogger.com/img/blank.giftribe. So the women and their children get double benefits!
For two weeks, I am offering the following necklaces for sale, with FREE SHIPPING! These make great Christmas presents. You will receive a card telling of the organization
147 Million Orphans
, which is an organization Katie sells the necklaces to. Adoptive families are allowed to buy them in bulk and use as fundraisers. So, that's a third cause you will be helping. The card is great to include when you give the necklace as a gift.
This blitz will end on Black Friday at midnight. That's 9 days to get FREE SHIPPING!
You might want to head on over to
Leslie's Blog
for another great offer.
Necklace A: a nice mixture of colors with light pink seed beads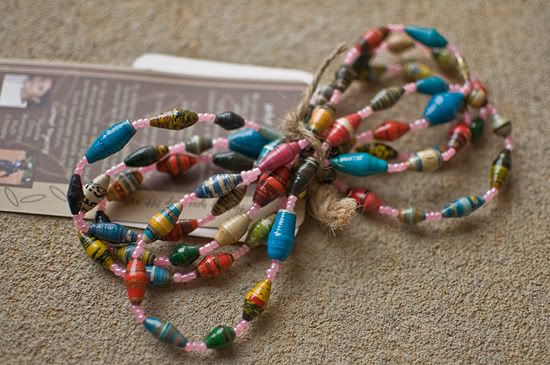 Necklace B: SOLD!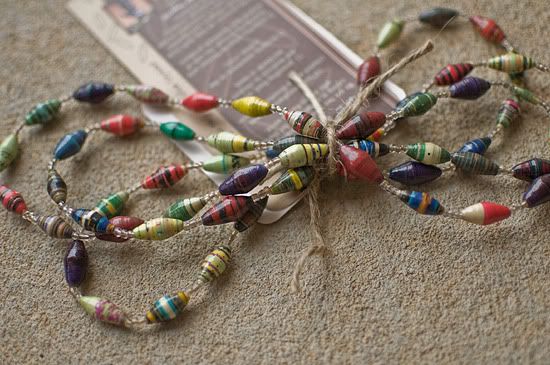 Necklace C: colorful without much yellow, pink seed beads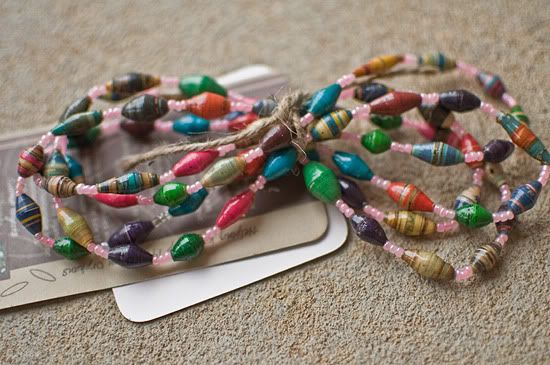 Necklace D: SOLD!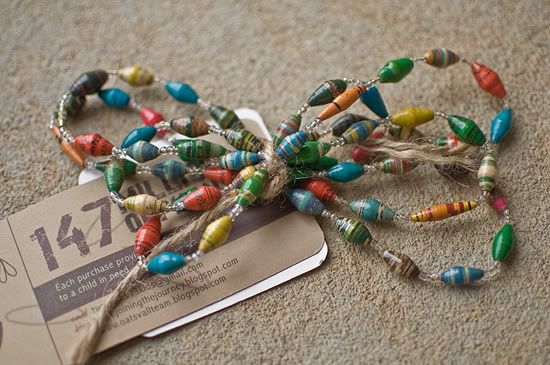 Necklace E: Various colors, somewhat earthy with pink seed beads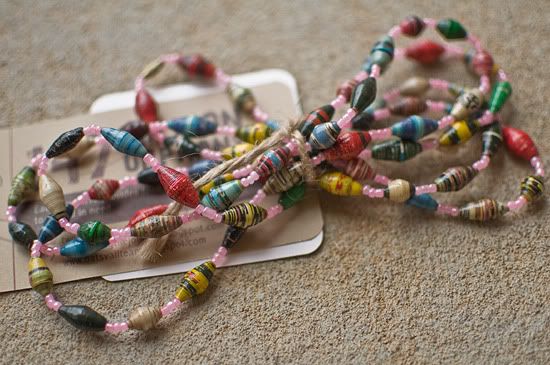 Necklace F: earthy, but with an Americana feel, light blue seed beads
Necklace G: colorful with pink seed beads
Necklace H: deep blues and purples, bright blues, greens and oranges, pink seed beads
Necklace I: SOLD!
Necklace J: earthy with red accents and pink seed beads (Valentine's Day, guys!)
Necklace K: SOLD!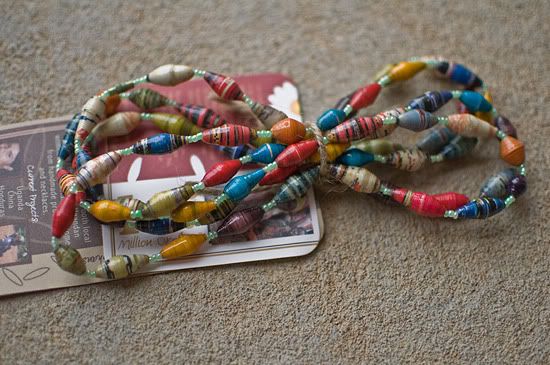 Necklace L: SOLD!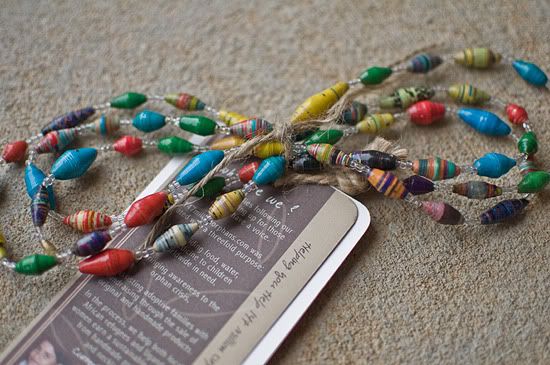 Necklace M: bold colors with pink seed beads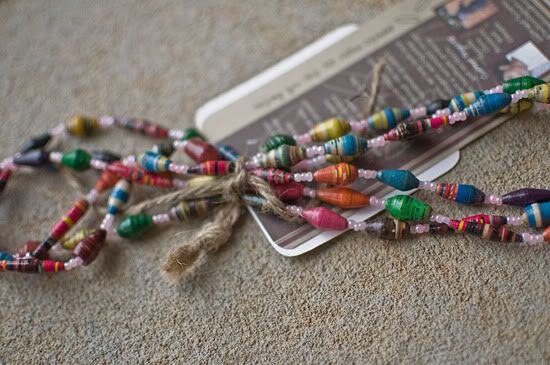 Thanks for looking! Remember free shipping ends on Black Friday at midnight!