Raine has had the dentist count her teeth before and simply look inside. This was her first time to actually have her teeth cleaned. At first she was not happy.
She requested that I go first. I knew that wasn't a good idea. She would see them scrape my teeth, take x-rays, etc. and she would become even more frightened. The hygienist started with a simple brushing with a brand new princess toothbrush.
We then got her in the chair and the hygienist started showing her the instruments.
She also let her play with the suction.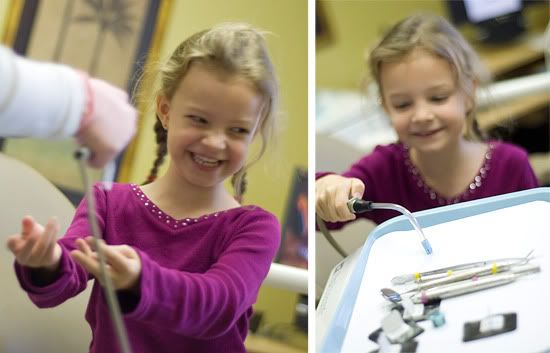 It wasn't long before Raine let her use them inside her mouth.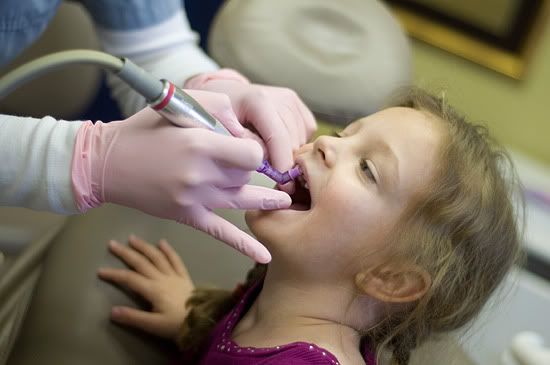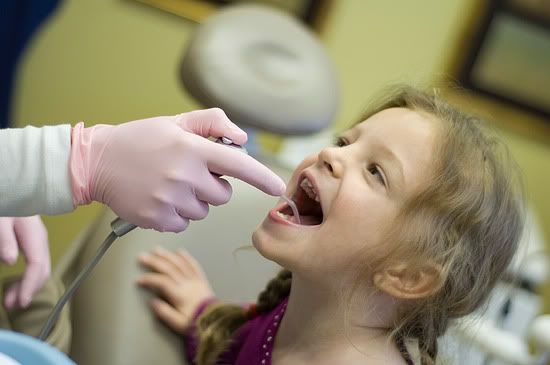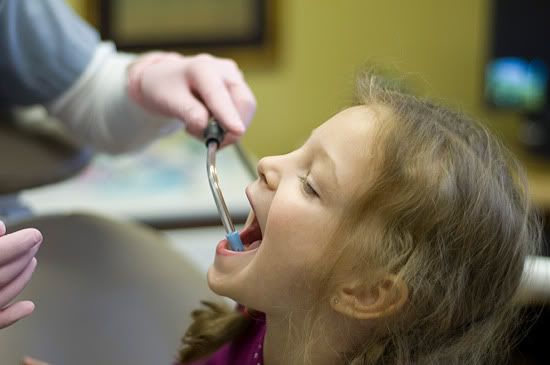 By the end, she was suctioning her own mouth.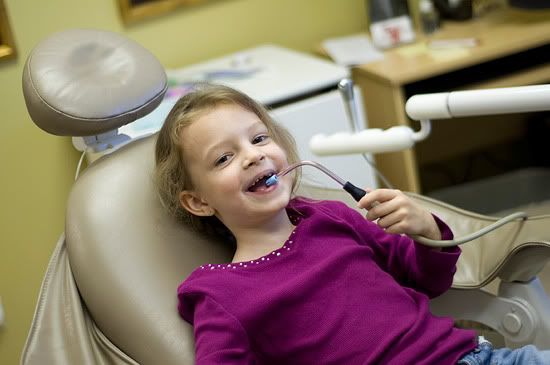 Seth thought nothing of sitting in the chair and having Dr. Bennett look inside.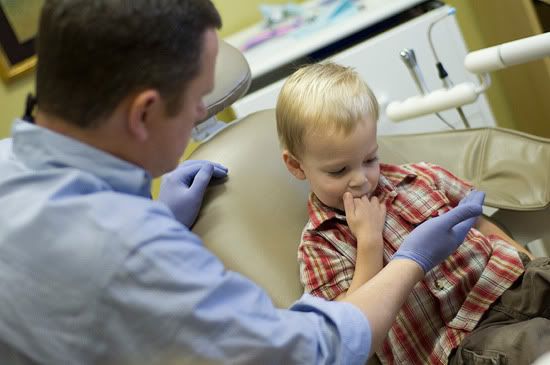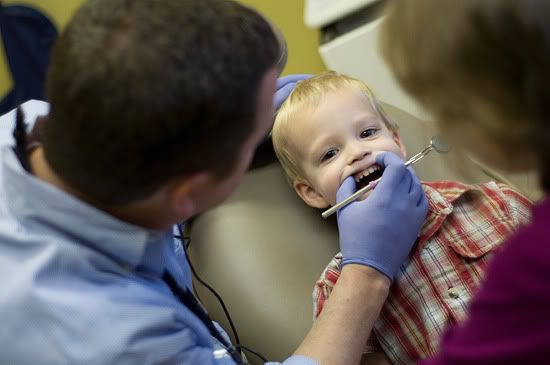 He stayed by Raine for her official Dr. Bennett check.