I am on page 190 of the book, "Kisses from Katie." It's the part I've been waiting for... hearing the full story behind the paper bead necklaces and the women who make them.
I knew the abbreviated version "The women of the Karimojong tribe who make these necklaces used to turn to prostitution or picked trash in order to feed their children."
How the story began and how it unfolded is nothing short of a miracle. The first time Katie visited the starving tribe with food, the only thing she could do was try not to get pushed into the huge pot of beans. She did not speak their language. The Karimajong people did not understand why she was there. All they saw was food, and they went after it!
Once the tribe became comfortable with her, she was able to teach some women how to make the paper bead necklaces. They held weekly meetings where they brought the week's quota. She then paid them and took them to the town where they deposited half of their money in a savings account. The other half provided the weekly living expenses.
It doesn't stop there. As you know, the necklaces are sent here to the U.S. and sold. The profits from the sales are sent back to Uganda to Amazima Ministries that helps the Karimajong children, among others, get a basic education.
Now if that doesn't want to make you buy one of the necklaces, nothing will!
I got a new shipment today actually. I will be selling them on November 5 at the North River Christian School Bazaar and November 12 at the Tuscaloosa PARA Holiday Gift Show at the Phelps Center.
Reading Katie's book has made me want to do even more than adopt. I'm not sure what it will be. Maybe we'll start opening our home to the kids in our neighborhood, hosting activities and Bible studies. One thing, I know I want to do is keep selling these necklaces long after we've paid for our adoption. I want to keep putting money back into our church's adoption fund, empowering other families to adopt. Cost is one of the main reasons people say they can't adopt. I want to tear down that obstacle.
Here are a few photos of my new shipment. Of course, no two necklaces are exactly alike. I've got some with clear seed beads, some with black iridescent, and some with pale pink. They are all beautiful. On Monday I will be able to order ALL RED ONES for a limited time! They are absolutely gorgeous!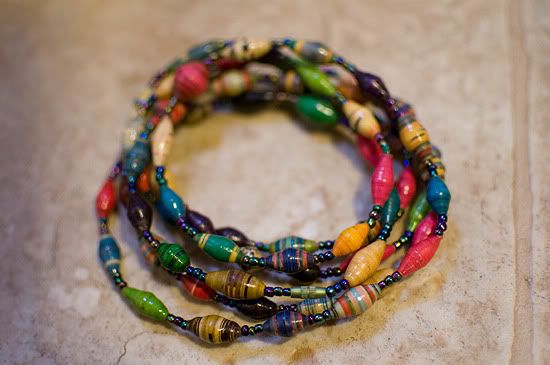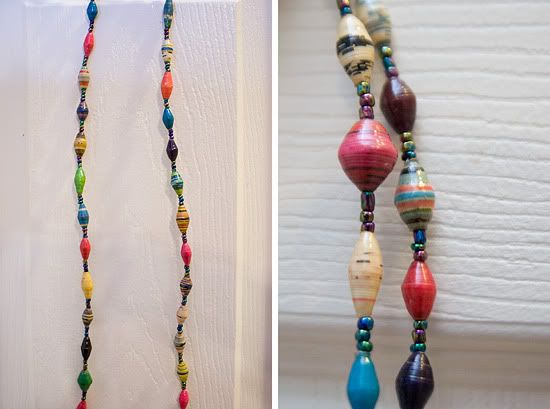 Order your necklace today! Perfect Christmas gifts. Each necklace comes with a card telling where they come from and who the profits help.